How Learnfully Can Support Your School—in 2022 and Beyond
February 10 @ 1:00 pm

-

1:30 pm

PST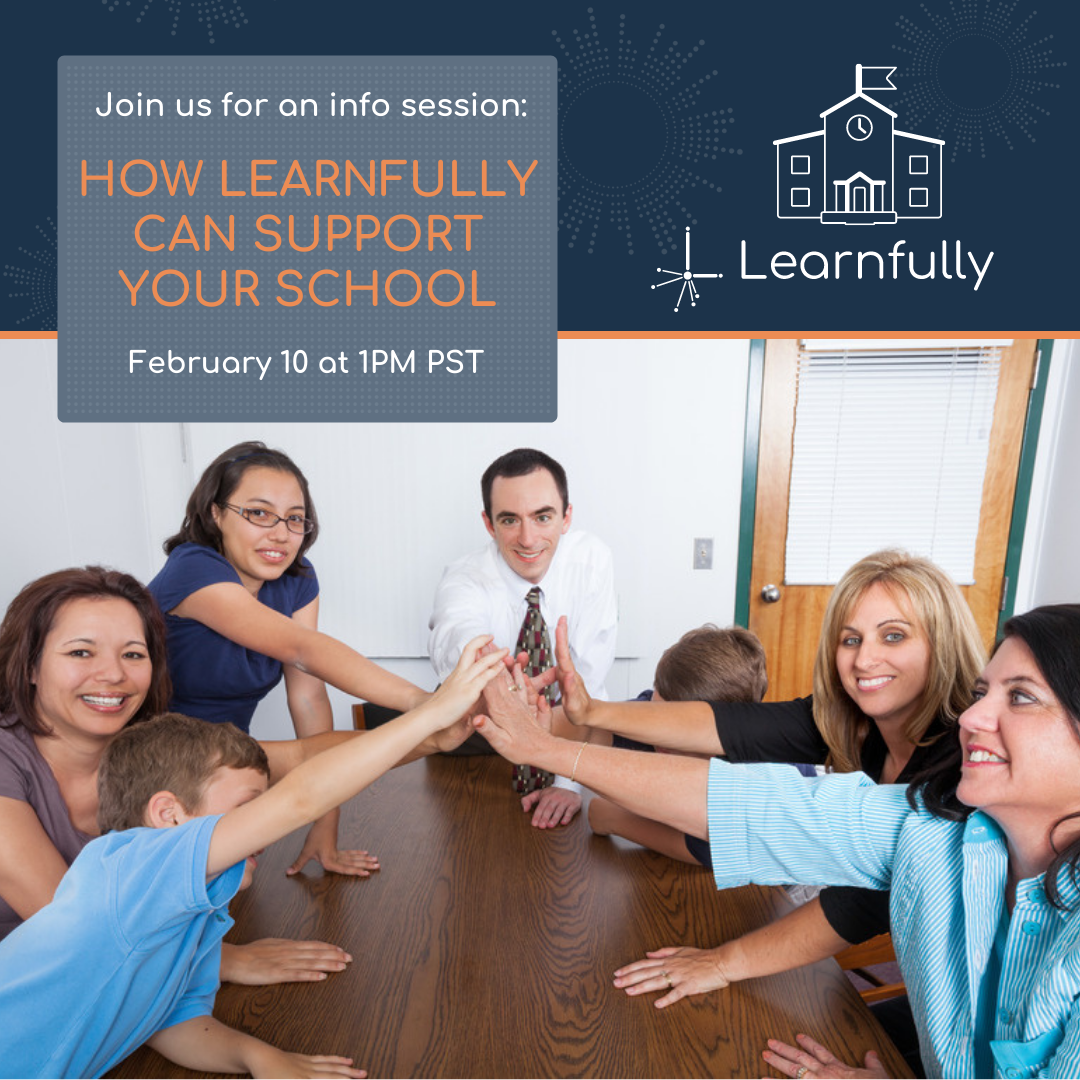 With so many challenges facing educators today—find out ways our team of educational specialists can enhance your school programs.
About this event
Students with Learning Differences require specialized, personalized instruction and support, yet many schools cannot budget a full-time position for LD roles. Learnfully's team of Educational Therapy experts can collaborate with your school in many ways. With schools fluctuating between remote, in-person, and hybrid learning, it's our mission to help educators facilitate learning for neurodivergent students, educators, and parents. We support neurodiversity with professional development and consulting services, online and in-person. In this webinar, you'll hear directly from a school administrator on how Learnfully services have helped meet the needs of their students/families in the 2021-2022 school year. We'll discuss key areas of support across the areas:
SST Facilitation
Participation in 504s/IEPs/Teacher Conferences
Office Hours & Consultations
Observations
Interactive PD Workshops
Learner Screenings & Recommendations
Parent Coaching
Lesson Planning
About our Speakers
Thea Slingland has been working with students that learn differently for more than twenty years. Starting with a BS in Early Childhood Growth and Development and a Masters in Education, she is dual credentialed in Multiple Subjects and Education Specialist: Mild/Mod disabilities with an Added Authorization: Autism. Raised with a profoundly dyslexic brother, Thea has seen firsthand the importance of early intervention and has specialized in this disorder in an effort to bring evidence-based, multi-sensory learning best practice to her teaching and an educated voice to the growing conversation. Anjanette Lundell services as the Principal of Curriculum & Learning at Redeemer School in Redwood City, CA. She is an education professional with a focus on teacher education and support, with experience that includes teaching high school in the San Francisco Bay Area, coaching beginning teachers, and designing and implementing professional development for educators. This webinar will be hosted by Jess Corinne, the Head of Educational Services for Learnfully. Jess Corinne has dedicated her life to providing learning support to families using multisensory, evidence-based curriculum and has 20+ years of neurodiversity experience in both school and clinical environments. At Learnfully, she oversees administration of academic assessments, implementation of instruction with fidelity, and professional collaboration/development in order to ensure differentiated instructional plans are in place for learners with or without diagnoses.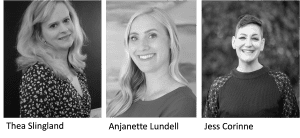 Did you miss our webinar?  Reach out to us via email to get a link to the recording!