Effective Strategies for Addressing Executive Dysfunction in 2022
January 20 @ 1:00 pm

-

1:45 pm

PST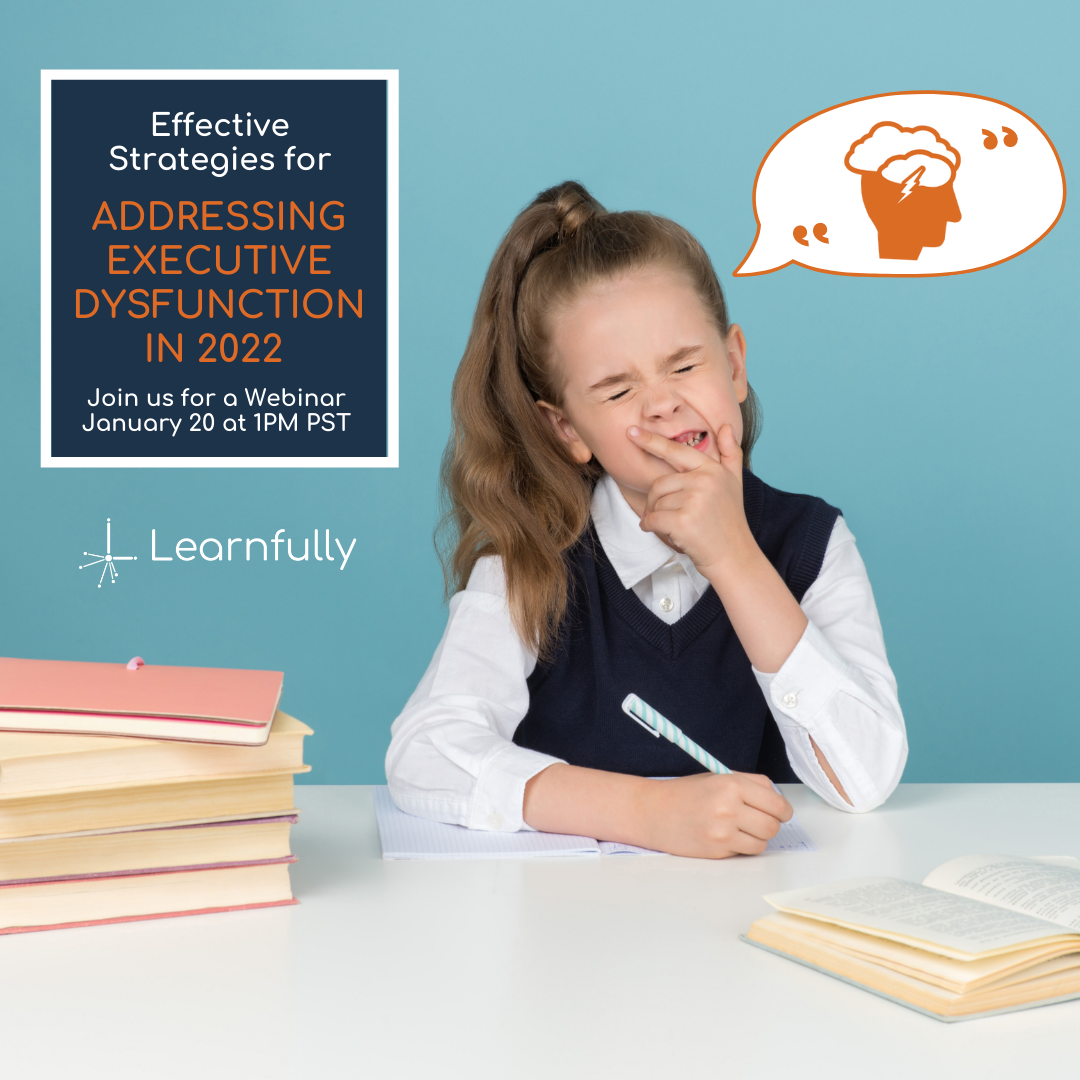 Learn effective strategies for improving executive function—the critical cognitive skills foundational to learning.
The last 18 tumultuous months brought significant disruption to education. As a result, we're now experiencing a rapid acceleration in the emphasis on foundational learning skills. One critical skill area is that of
executive function (EF)
—the set of cognitive skills that give us the ability to set goals, plan, and generally get things done. Individuals experiencing difficulty with executive function find  it hard to sustain attention, follow multiple-step directions, regulate emotions and initiate tasks. While executive function impairment is often associated with neurological diagnoses (like ADHD, ASD, dyslexia, or anxiety), executive dysfunction also commonly occurs without other accompanying learning differences or diagnoses.
Parents and educators alike are increasingly interested in the early detection of EF weaknesses, and the age-appropriate strategies that can be leveraged to strengthen EF skills in their learners. In this webinar, we'll take a look at five skill groups that make up executive function. We'll discuss how you can  strengthen EF skills across each of the skill areas:
Organization and planning

Regulating emotions

Attention and focus

Initiating and completing tasks

Self-monitoring
The webinar will consist of a 30-minute discussion followed by a live Q&A session that will allow attendees to directly interact with the speakers.
About the Speakers
Dr. Sheila Murphy is the founder of Alma Bonita Animal Rescue and an educational consultant focused on equity, diversity, social emotional learning and inclusion. Sheila went into education specifically to advocate and address gaps in the system that failed her own three sons. With a Doctorate Degree in Educational Leadership, a Master's Degree in Education, a Master's Degree in Supervision and Administration and as a Certified Life Coach, Sheila has focused her life's work on giving to those who are most vulnerable in this world.
Rachel Leonard has an M.S. Ed in Curriculum, Instruction and Assessment. She has earned certification as an Education Specialist, specializing in mild/moderate disabilities. She has extensive training in a wide range of multisensory, evidence-based programs including Orton-Gillingham®, SMARTS-EF, Handwriting Without Tears Training, & Lucy Calkins Readers Workshop®.
This webinar will be hosted by Jess Corinne, the Head of Educational Services for Learnfully. Jess Corinne has dedicated her life to providing learning support to families using multi-sensory, evidence-based curriculum. She has 15+ years of neurodiversity experience. At Learnfully, she oversees the administration of academic assessments in order to create differentiated instructional plans for children with or without diagnoses. Learnfully focuses primarily on building learner confidence while developing skills in reading, comprehension, spelling, writing, math, social skills, Executive Functioning, and beyond.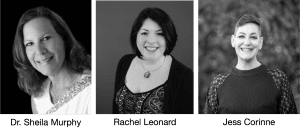 Did you miss the event?  Feel free to check ou the video here!