Help them learn how they learn best.
Instruction that drives learner engagement, by specialists who understand how they learn best.
Get Started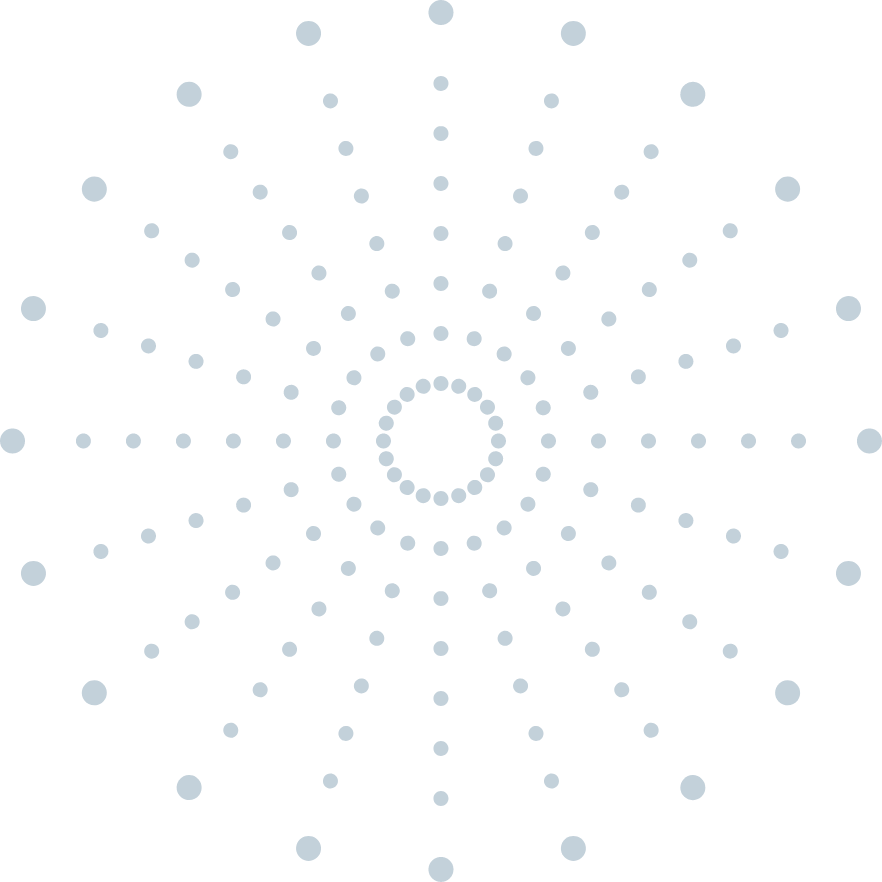 Go further in the classroom by learning the foundations at home.
Learnfully isn't just about thriving academically—it's about building the foundations of learning that will result in lifelong learning. We focus on the "how" of learning as much as what is actually being taught. We help learners develop strategies that go beyond a specific homework assignment or test and put them on the path to their potential.
Talk with a Specialist

Programs for every learner.
Whether or not your learner has a diagnosed learning difference, multisensory, evidence-based teaching frameworks and curriculum have been proven to help in the foundations of literacy, math, and other areas of critical thinking.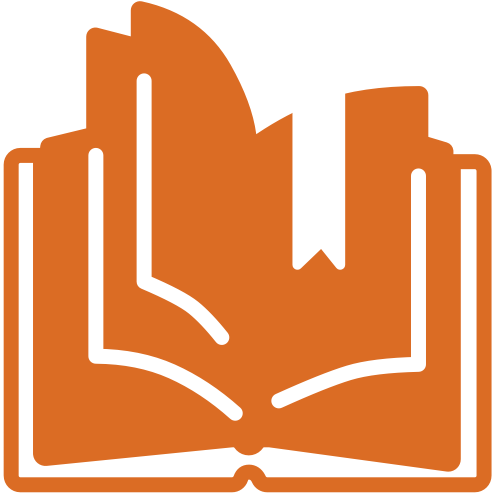 Literacy
Uses multisensory, evidence-based programs to develop reading and writing skills in the areas of phonics, fluency, comprehension, automaticity, and more.
Learn about our literacy programs
.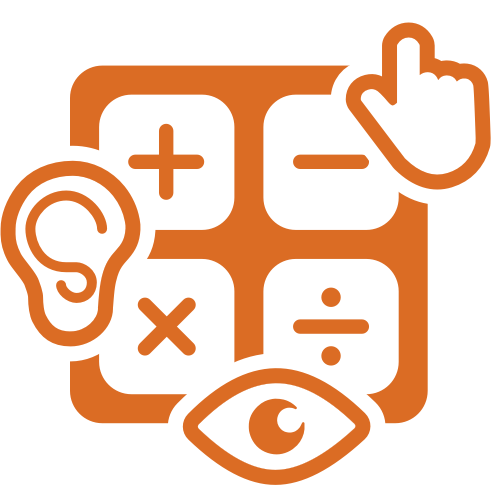 Math
Develops mathematical concepts and skills prescriptively using multisensory, evidence-based programs that build mastery in symbol imaging, automaticity, fluency, and other math areas.
Social Emotional Learning
Utilize cognitive behavioral therapy to develop strategies for self-understanding and self-management, improving emotional and behavioral control.
Learn about our programs
in Social Emotional Learning.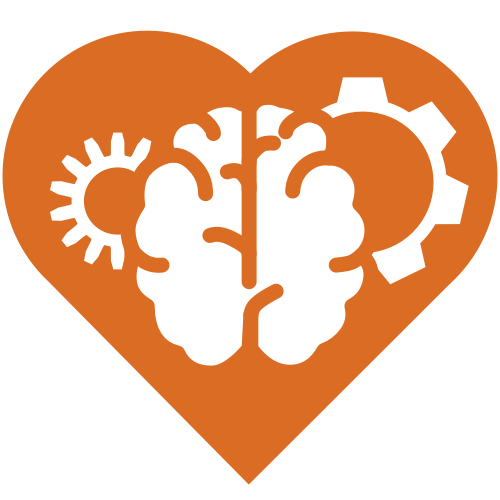 Executive Function
Strengthen critical executive function skills that boost student motivation and effort, improve working memory, and help with planning and prioritizing tasks.
Learn about our programs
in EF.
Programs and Methodologies

Orton-Gillingham®
A multisensory approach that teaches connections between sounds and letters.
Wilson Reading Systems®
A program using visual, auditory, kinesthetic and tactile senses to connect sounds and words.
SMARTS-EF®
Research-based curriculum to develop Executive Function (EF) strategies.
Social Thinking®
Visual frameworks and vocabulary strategies and activities that faster social competencies.
Zones of Self-Regulation®
Teaches students about their own emotional self-regulation system.
Making Math Real®
A simultaneous multisensory structured methodology in math to reach all students.
Carol Dweck and Jo Boaler's Mindset®
This methodology helps students adjust their belief system for growth.
Lucy Calkins Writers and Readers Workshop®
Designed to turn kids into life-long, confident readers and writers.
Handwriting without Tears®
Multisensory techniques that teach print and cursive handwriting.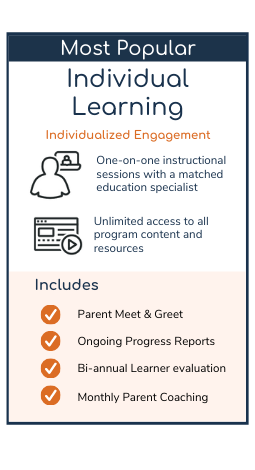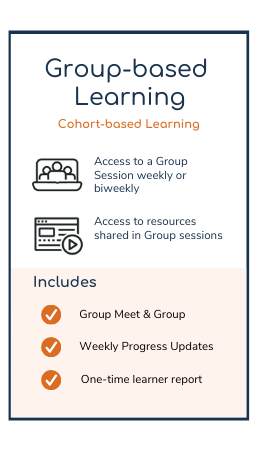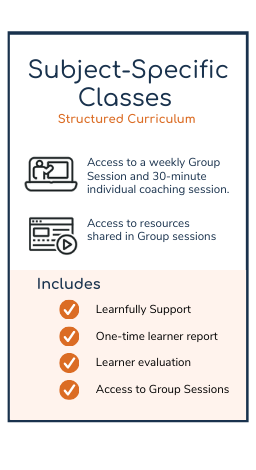 There's more than one way to learn.
Whether your learner is behind and needs a boost to catch up, or if they just need to improve a little every day, Learnfully helps you identify learning opportunities and provides the path to achieve your learning goals.
Personalized one-on-one sessions with an individually matched Education Specialist. Specialists work directly with you and your learner to set and track goals and ensure learner success.
Live pairs and small-group sessions led by an expert Educational Specialist. Groups meet once or twice a week to build skills and jump-start academic success in a class-like setting with other learners.
Specialized classes help a learner grow in a particular competency, such as executive functioning. Group classes paired with individual coaching sessions help the learner generalize strategies they can use across settings.
Each program is personalized based on the individual needs of your learner. Request pricing information.
Which Learnfully Services are Right for Your Learner?
At Learnfully, we know learners and the unique challenges they face. Only Learnfully's network of Educational Specialists can provide your learner with personalized instruction aligned to their specific strengths and needs.

Educational TherapyGet instruction from Educational specialists trained in leading research-based interventions and teaching strategies proven effective for neurodivergent learners, such as those diagnosed with ADHD, ASD, dyslexia, dysgraphia, and other learning differences.

Academic TutoringGain subject-matter proficiency and enrichment through engaging and meaningful instructional experiences.

Test Prep & Grade TransitionsDevelop study and test-taking skills and learn strategies to cope with academic anxiety.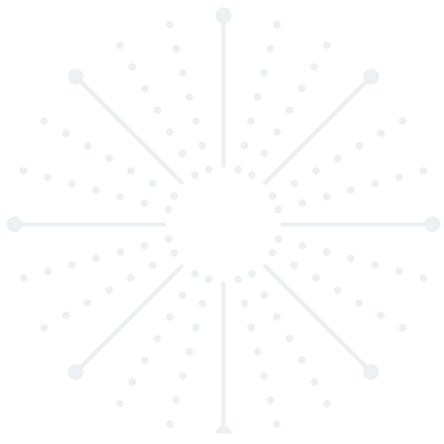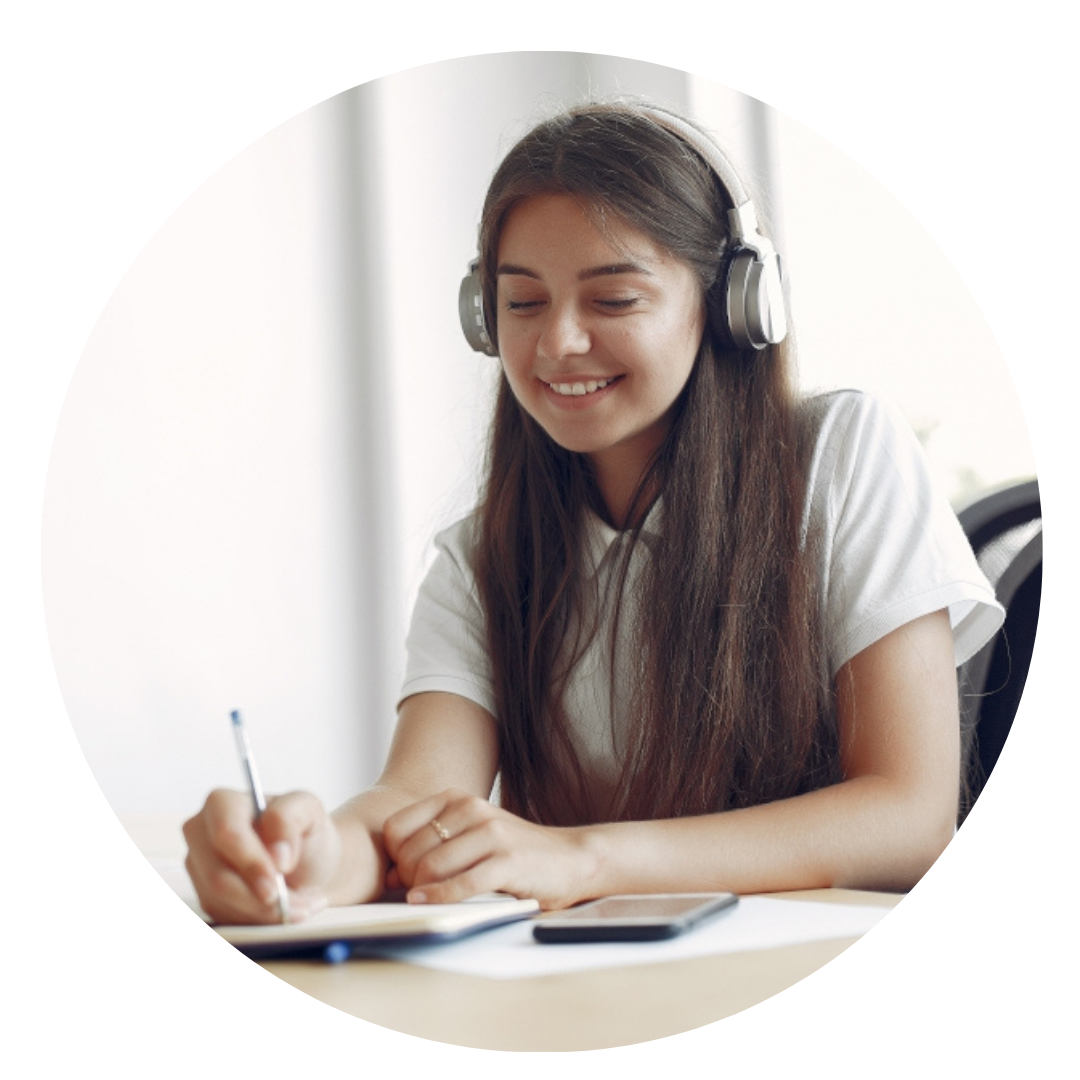 Need help navigating the IEP process?
The IEP process can be a confusing and frustrating experience for caregivers. Our Educational Specialists can help prepare you for what to expect, and advise you on how to best advocate for your learner. From initial consultation to ongoing guidance, Learnfully is here to help you get your child on the path to their potential.
Request more about our IEP services.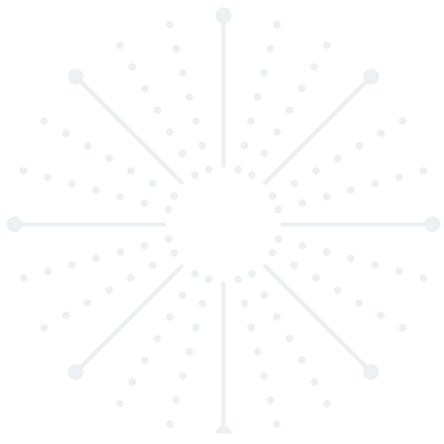 Executive Function and why it matters.
Paying attention, planning, organizing, initiating tasks, self-monitoring, regulating, taking in, and retaining information—are all important life skills, especially when it comes to academic success. Executive Function skills begin development in early childhood and peak around age 25. Developing & strengthening these skills ensures better outcomes both in and out of the classroom. Learn more about Executive Function.
Perfect for elementary students, our Introduction to Executive Function class pairs a weekly group session with a 1:1 coaching session that helps learners generalize what they've learned.
Learn about our EF Class