Educator Appreciation Week
Educator Appreciation Week is upon us and provides the perfect opportunity to show the educators in your life gratitude for all that they have done for your community. Showing appreciation is easier than one may think and is top priority this year of all years because of the ongoing pandemic. Here we will discuss why Educator Appreciation Week is important as well as how you, as parents and supporters, can join in the efforts to make sure each and every teacher feels valued.
The Top Reasons Why Educators Deserve Our Appreciation
This is a no-brainer, right? Wrong (unfortunately). Many teachers go weeks, months or even years without feeling the level of appreciation that they are due. Let's dive into a brief list of the reasons why we, as parents and community members, owe educators gratitude all year long!
Teachers ignite learning and unlock learner potential.
Teachers work tirelessly for their learners and their families.
Teachers are dedicated to securing your child's success.
Teachers are experts in their field.
Teachers inspire learners to overcome challenges.
Teachers exude creativity.
Teachers motivate learners to embrace their strengths.
Teachers help learners discover their interests.
Teachers are role models.
Teachers are phenomenal human beings.
The Top Ways to Show Educators Appreciation
Teachers deserve tokens of gratitude all year long, so don't reserve your efforts for Educator Appreciation Week or think that you missed the opportunity to do so if the week has come to an end. Here are just a few ways (there are many more) to show how much you appreciate the educators in your lives: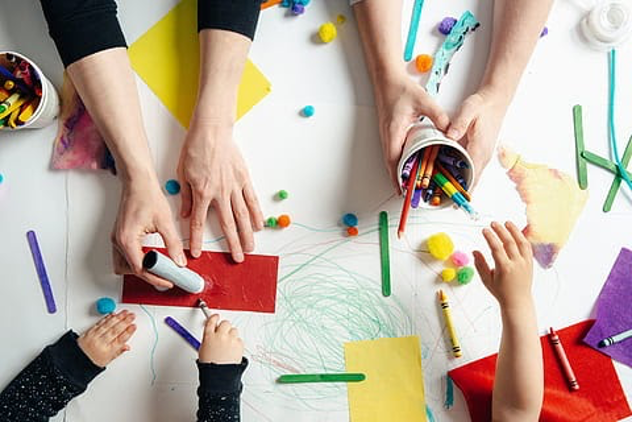 Bring coffee, tea or sweet treats.
Send a handwritten note.
Offer to volunteer in and out of the classroom.
Make cards and/or something crafty.
Gift a potted plant or flowers.
Donate classroom supplies like books for their library, a speaker for music, and so forth.
Gift cards are always welcomed!
Prepare a project for the class.
Help organize class guests or field trips.
Purchase a service subscription like an app (Calm, Boom Cards, etc.).
Taking time to express gratitude can go a very long way with only a little effort. The purpose of showing educators your love and admiration is clear. Now, let's join forces as a community and use the momentum of Educator Appreciation Week to sprinkle in signs of our deep appreciation all year long in these fun, simple ways!