And they're off! Most of our children have returned to the classroom after much anticipation and are now faced with socializing with (some new, some familiar) peers without much practice for the past 12 to 18 months. We thought it only right to provide you, caregivers and educators, with some quick tips and reminders as to how to reshape social skills, collaborative play, and social problem-solving in your learners after a potential hiatus!
Review: Social Emotional Learning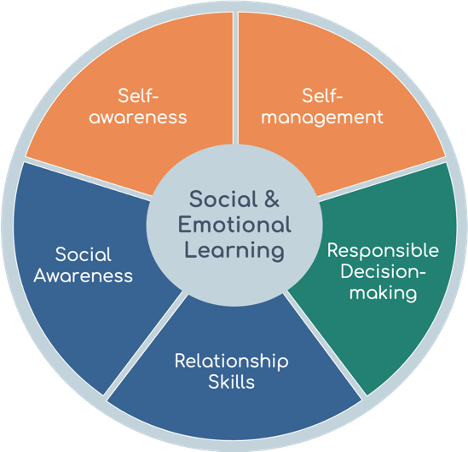 First, let's review the five key SEL components of social-emotional learning that the majority of educational environments do a brilliant job of addressing all school year long.
Self Awareness–to consider your own thoughts and emotions, and understand how they impact others.
Self Management–the ability to regulate and control your emotions, thoughts, and behaviors.
Responsible Decision Making–to consider consequences, know capabilities and seek help as needed.
Relationship Skills–ability to make positive connections and sustain healthy relationships.
Social Awareness–ability to empathize, take perspective, understand the impact on others and act accordingly.
Even before the pandemic, SEL was a major focal point in classrooms nationwide. Learners require repetition and constant review, especially at the beginning of the school year, so it makes sense to start here, lay the foundation. Then, tap into the next resources as mediums to develop each of these skills in your learners.
Books as Activators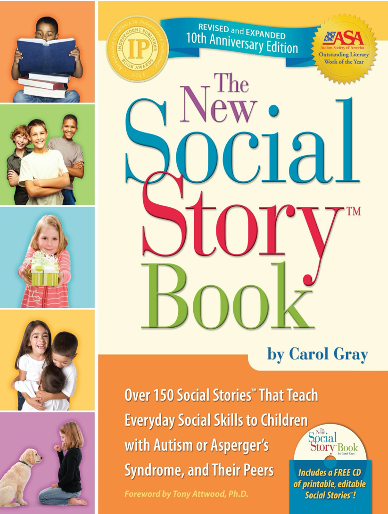 Stories and narratives are the perfect tools for modeling social norms as they are not only engaging, dynamic, and colorful, but they also take the pressure off of learners. This way, you can spark a discussion through these ideal conversation starters that, then, leads learners to reflect and to make connections. For learners who need more explicit, direct modeling in socialization, Carol Gray's Social Stories are phenomenal tools for accomplishing this goal! By definition, "Social Stories are a social learning tool that supports the safe and meaningful exchange of information between parents, professionals, and people with autism of all ages." Gray has created such brilliant, simplistic stories for learners (not solely for those on the Autism Spectrum) who benefit from step-by-step directions as to how to initiate conversation, ask for help, and so forth. Our learners who are feeling overwhelmed with socializing now or at any point, have books to guide them through these challenging situations.
Role Playing
Incorporating movement and acting adds an element of fun that some learners are more likely to retain and hold onto, so why not act it out? PBS Conflict Resolution includes a few engaging methods for role-playing a variety of social obstacles. Modeling a diversity of scenarios and responsible solutions to each problem will help children feel more equipped to handle obstacles on their own in the future. When learners, then, encounter a similar scenario that they have already acted out, they will be able to tap into their memory as a resource and feel more comfortable and, thus, confident to embrace the challenge as an opportunity to grow. When in doubt, we can always teach our kids to ask for help. Role-playing when, why, and how to seek support is of great benefit!

Play Dates are Back!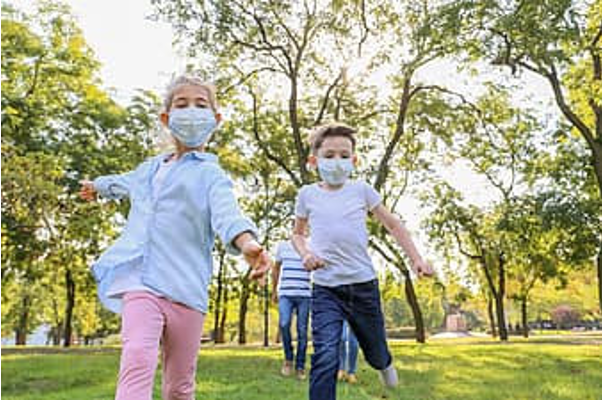 What is a playdate? Some of us are asking just that, it has been so long since some of our children have enjoyed time with their friends outside of school or while being socially distanced. Taking the proper safety precautions is still necessary, of course, but hosting playdates in a secure way allows you to facilitate and model social problem solving and collaboration. Be prepared for your children to feel a bit lost and unsure as to what to do since they have been without this level of social stimulation for quite some time. Inspire creativity, ignite imagination, orchestrate games – providing several options for engagement can ease kids into play and relieve some of the stress that they might feel having to generate ideas on their own. Check out USA Today's article, "6 ways to create fun, healthy playdates for kids during the pandemic" for more guidance.
At the end of the day, children learn a lot about themselves through play and social interaction. As trusted adults in their lives, it is our responsibility to support them socially and by allowing them access to tools such as books, role-playing activities, and fun-filled playdates, we are setting them up for success socially and emotionally!