As parents, we are always interested in learning how to keep our children healthy and help them perform their best at school. It's easy to help our children with the obvious, but when it comes to knowing whether your child's vision is working the way it should, it is not as obvious as it may seem.
Since eighty percent of what we learn is through our eyes, it makes good sense that good vision is essential to a child's ability to learn in school. Unfortunately, 10 million U.S. children suffer from undiagnosed vision problems that may lead to failure in school, according to the National PTA.
"So how is this even possible?" you might ask. If your child has trouble seeing the board, has red or tearing eyes, rubs his eyes excessively, or squints, a parent would probably take their child to the eye doctor to rule out poor vision as the culprit. But those are the obvious vision problems. Even if your child passed vision screenings, he or she could still have a vision problem contributing to learning difficulties.
A child often knows that difficulties seeing across the room is a vision problem, but seeing double, having words swim on the page or not being able to stay focused on things up close is a different story. Often kids don't know that these problems are not normal and that others don't have these difficulties. These are the silent vision problems that often hinder reading, attention and learning.
There are also warning signs and behaviors that alert parents and teachers. Therefore, every struggling student should be observed to see if they have any of the FIVE most important behavioral signs and symptoms that indicate a vision problem is interfering with reading, attention and learning:
Poor Tracking: skips lines or words, rereads lines, takes a long time or makes frequent errors when reading or copying from the board
Fatigue when Reading or Avoidance of Reading: includes poor reading fluency, poor reading comprehension
Difficulties with attention: Homework takes forever, doesn't complete work in class, may hate school, often becomes the class clown, may be considered for medications or already on medications for Attention Deficit Disorder or ADHD.
Headaches: pain over the forehead or brow during or after doing schoolwork, may just avoid the work or fatigue before feeling the headache
Poor Visual Integration and Processing: messy handwriting, unable to remember a word that they just saw in the previous line, dislikes puzzles, reverses letters or numbers, difficulty with spelling, more than a 20-point difference between verbal and performance scores on the WISC-V.
To give you a better idea of how vision problems can impact learning, here is Michaela's story. In first grade, she was having a hard time reading, writing and playing with others in school. Her parents and teachers were concerned that her attention often wandered, she was easily distracted with school work and often had poor reading comprehension. Her mom recalls her frustrations at hearing about how Michaela's classmates would laugh at her daughter and how Michaela would cry everyday after school.
Michaela's parents were fortunate to find help when she was just in first grade. Many of the patients we see have struggled for years before finding help.
As we head back to school millions of parents will be searching for answers to their children's learning difficulties. While many parents are hopeful the new teacher will have a magic bullet, others are just as frustrated as when the previous school year ended. It is time to find the answer by looking for the not so obvious reasons for reading and attention problems by reviewing the 5 behavioral signs of vision problems and schedule a Developmental Vision Evaluation.
Eye-Care Professionals Guide
The early detection of these conditions depends upon the selection of the appropriate eye-care professional to address these specialized areas. There are four areas of expertise and levels of training that define the providers that address eye and vision health.
Ophthalmologists (MD) are medical or osteopathic doctors who have completed college and at least eight years of additional medical training. They are licensed to practice medicine and surgery and specialize in the diagnosis and treatment of eye disease. Ophthalmologists diagnose and treat all eye diseases, perform eye surgery, and prescribe and fit eyeglasses and contact lenses to correct vision problems. In general, they use medications and surgical methods to treat eyes diseases and sight threatening vision disorders.
Optometrists (OD) are Doctors of Optometry and the primary health care professionals for the eye. Optometrists complete a pre-professional undergraduate education at a college or university followed by four years of professional education at a College of Optometry. Following graduation, optometrists have the option to complete a one-year residency for additional training in a specific area of practice (i.e., Cornea and Contact Lenses, Ocular Disease, Vision Therapy/Rehabilitation or Low Vision). They are licensed to examine, treat, and manage diseases, injuries, and disorders of the visual system, the eye, and associated structures. They are trained to perform eye exams, prescribe and dispense corrective lenses, detect certain eye abnormalities, prescribe medication for certain eye diseases and may be trained to refer for vision therapy or vision rehabilitation services based on history.
Developmental Optometrists provide vision care based on the principle that vision can be developed and changed. They are health care professionals who obtain board certification from the College of Optometrists in Vision Development (COVD) to provide specialized services in behavioral and developmental vision care, vision therapy, and vision rehabilitation. Developmental Optometrists specialize in the treatment of functional vision problems, including difficulties with binocular vision, eye movements, focusing, depth perception, and visual processing; as well as, visual deficits following brain injuries, and are skilled in the use of lenses, prisms, and Optometric vision therapy. They perform functional vision tests, determine and treat underlying vision deficits.
Opticians are the lens and frame specialists. They are trained in all the different lens technologies that are available and how to help patients choose the right frames. In addition, they make sure the prescription is made according to the doctors' specifications (Ophthalmologists or Optometrists).
According to the American Optometric Association, children should have their vision tested by an eye doctor not only before age one (www.infantsee.org), at age three and prior to starting kindergarten, but also every year while in school. An eye exam by an eye doctor is more in-depth than the vision check performed by the pediatrician during a wellness appointment.
Lastly, if your child struggles with reading, attention and/or learning, now is the perfect time to find out if your child has all the visual skills required for academic success. For more information, visit www.familyvisioncare.org and www.visionhelp.org and to find a doctor in your area visit www.covd.org.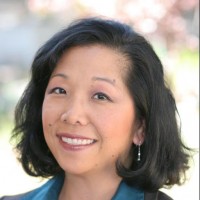 Carole L. Hong, OD, FCOVD, board certified in Vision Development and Rehabilitation, has been practicing as a Developmental Optometrist for over 25 years. She is an expert in children's vision, vision and learning, and treatment of vision problems for those with special needs, concussion, head injury or stroke. She has given numerous lectures, written many articles and teaches Optometric interns. Dr. Hong is accepting new patients at the Optometric Center for Family Vision Care and Vision Therapy in San Carlos, CA, where she practices with other Developmental Optometrists, Justine Bailey, OD, FCOVD, Julie Kim, OD, Cynthia Huang, OD, and Kristi Jensen, OD, FCOVD. Dr. Hong can be reached at (650) 593-1661 or by email at drhong@familyvisioncare.org.