Preview the Executive Function Challenge™ Simulation
November 18, 2021 @ 1:00 pm

-

1:45 pm

PST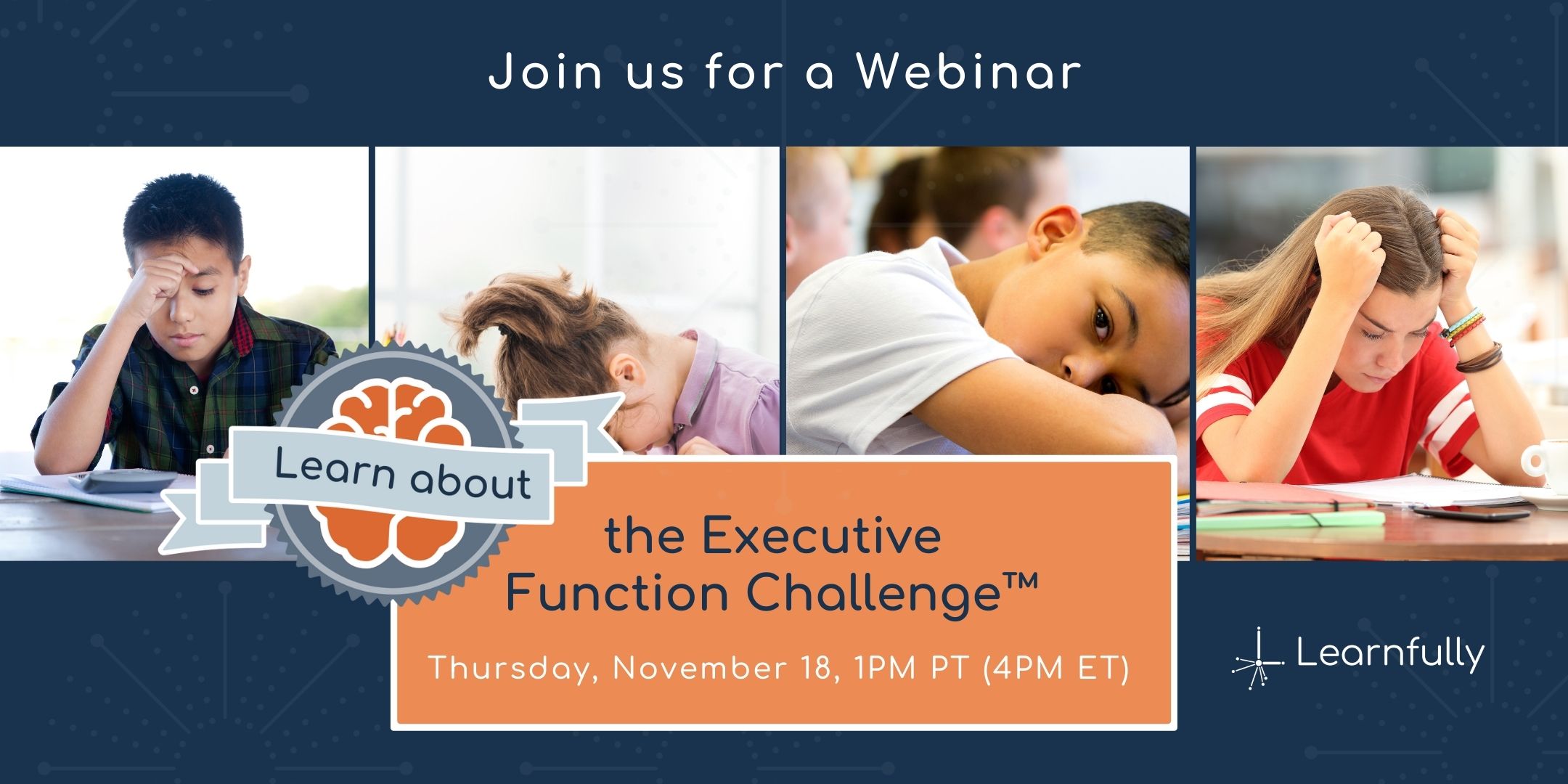 Get a hands-on look at the Executive Function Challenge™—a simulation that lets you experience what it's like to have executive dysfunction.
About this event
Executive Functioning refers to the set of skills needed to perform daily tasks. It includes things like paying attention, organizing, planning, starting tasks, regulating emotions, and self-monitoring. The importance of its role in academics has gained support in recent years, and interventions targeting executive function skills have skyrocketed in use. To better understand executive functioning and the critical role it plays in learning, we've created the Executive Function Challenge™.
The Executive Function Challenge™ is a simulation that lets participants directly experience how it feels when a learner has a weakness in one or more of the key areas of executive function including working memory, time management and planning, impulse control, self regulation, organization, and sustaining attention. It also includes an overview of executive function, covers common warning signs, and suggests research-based interventions. In this webinar, our panelists will provide an overview of the simulation, discuss how it helps simulation participants, and explore ways it can be used in your learning community.
The webinar will consist of a 30-minute expert panelist discussion followed by an opportunity for attendees to directly interact with the speakers in a live Q&A session.
About the Speakers
Dr. Sheila Murphy is the founder of Alma Bonita Animal Rescue and an educational consultant focused on equity, diversity, social-emotional learning, and inclusion. Sheila went into education specifically to advocate and address gaps in the system that failed her own three sons. With a Doctorate Degree in Educational Leadership, a Master's Degree in Education, a Master's Degree in Supervision and Administration, and as a Certified Life Coach, Sheila has focused her life's work on giving to those who are most vulnerable in this world.
This webinar will be hosted by Jess Corinne, the Head of Educational Services for Learnfully. Jess Corinne has dedicated her life to providing learning support to families using multisensory, evidence-based curriculum. She has 15+ years of neurodiversity experience. At Learnfully, she oversees the administration of academic assessments in order to create differentiated instructional plans for children with or without diagnoses.
Missed the Webinar? Don't worry, you can watch the video recording here!