Supporting our students' social-emotional learning (SEL) can be fun and a great bonding experience! Did you know that when we support our kids with SEL, we are also working on our own emotional intelligence (also known as emotional quotient or EQ)? That's because SEL skills are the tools we use to develop our EQ. As a child integrates new skills in reading, writing, math, science, and other worldly knowledge, they are also learning how to navigate their social skills from birth. As emotionally intelligent adults, we must constantly reflect on our own social interactions and behaviors in order to create and keep healthy relationships with ourselves and others. It is equally important for young learners to receive mentoring and coaching from adults in order to adequately develop their social and emotional intelligence.
Social-emotional learning and emotional intelligence both begin with a healthy understanding of ourselves. Self-awareness is crucial to understanding our own range of feelings and triggers. Once we have an awareness of a strong feeling we must decide what we are going to do with it. Self-management is the gatekeeper for the second half of the process. When we have a big feeling about someone or something, we also have a choice in how we are going to respond. If we act out, overreact, or even become apathetic, we lose the ability to build relationships and make good decisions. Our social awareness, relationship building, and responsible decision-making are all going to suffer if we do not have strong self-management skills.
Have you ever known someone that always has to be right, or seems oblivious to your feelings? What about someone that blames others for their problems, or has outbursts? Or that friend that always has to one up you and always turns the conversation toward themselves? These people tend to have very poor coping skills and difficulty with relationships. Verywellmind.com shares 9 Signs of Low Emotional Intelligence that are indicators a person needs to work on their self-awareness and self-management skills.
Helping our kiddos with their social-emotional learning strategies can prevent them from becoming an adult with low emotional intelligence! Here are five SEL-building activities that you can do with your child.
1) Create a cozy area in your house for kids to unwind and read. Choose books that have a particular aspect of social-emotional learning and discuss the story together afterwards. Need book ideas? Here is a list of 7 picture books from Move this World.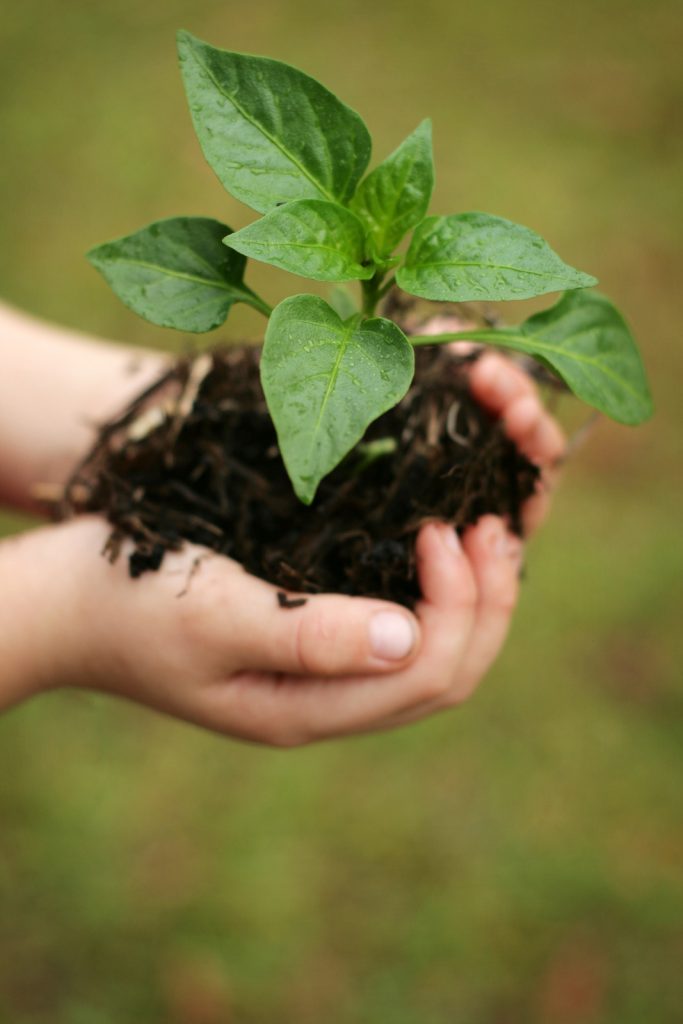 2) Take a walk in nature. Use this time to talk about mindfulness and how using nature can keep you grounded and calm. While modeling slow, measured breaths, have them describe what they see, smell, taste, touch, and feel. Talk to them about how they can incorporate these calm feelings when they are struggling with big emotions. Being in tune with nature will support their self awareness and self management.
3) Plant a garden. If you don't have the space for an entire garden, plant some flowers, herbs, or a tomato in a pot. Teach them how to care for the plant then let them take ownership. Giving them responsibility for something other than themselves will support confidence.
4) Write it down. Help your child express themselves through creative writing stories or journaling. You can provide a prompt and have them write about an adventure, a short story, or a favorite memory. You can even go back to the completed story and come up with an alternate ending—this will support their growth mindset and flexibility! For some, journaling can be an isolating experience so you can mix it up and try an interactive journal where you write back and forth to each other!
5) Develop Family Time Conversations. These can be dinnertime chats or morning meetings. Have the structure in place, but remember to have fun at the same time! Modeling for your child is essential to their success in navigating SEL, so be open and vulnerable as a participant in the dialogue. A great example of this is a Friday night conversation where each family member tells a story about something that went wrong during the week. This type of dialogue will help your child develop their problem solving and empathy skills.
The ultimate goal for social-emotional learning and executive functioning is to support the skills we all need to make good decisions and to create happy and healthy relationships with ourselves and others.
More resources on activities you can do with your child: