One of the most commonly unnoticed and, thus, undiagnosed diagnoses is Dysgraphia, a diagnosis involving the impairment (physically and cognitively) with written expression. Here we explore the definition of this diagnosis, the symptoms one can look out for, and how it is treated.
So what exactly is Dysgraphia?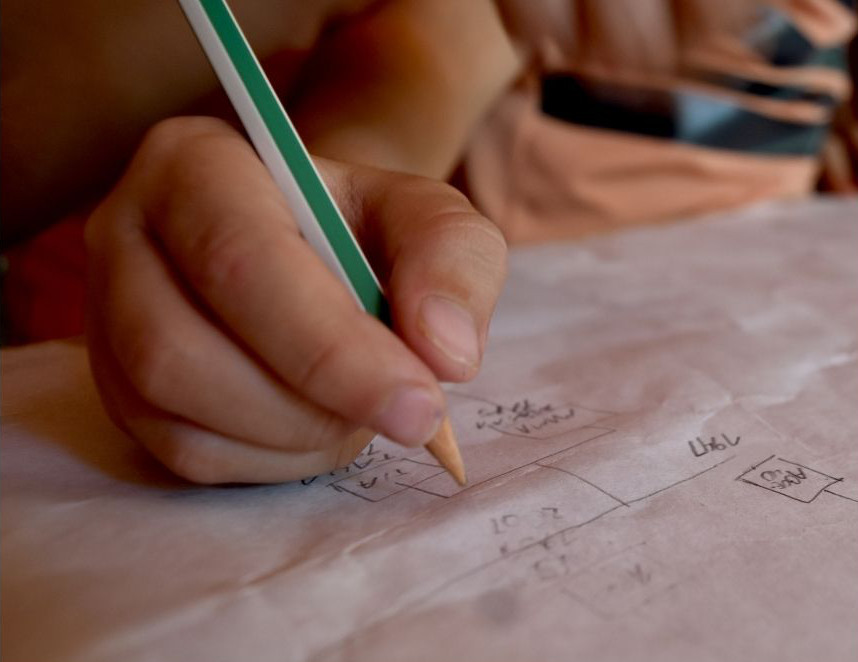 A recent study conducted by The National Center for Biotechnology Information stated the prevalence of dysgraphia is, "between 10% and 30% of children experience difficulty in writing." According to the Learning Disabilities Association of America, "Dysgraphia is a learning disability which involves impaired ability to produce legible and automatic letter writing and often numeral writing, the latter of which may interfere with math. Dysgraphia is rooted in difficulty with storing and automatically retrieving letters and numerals." Like several other learning differences, dysgraphia can stand alone or can go hand in hand with one or more learning disabilities. Common morbidity presents itself in learners who are diagnosed with ADHD, dyslexia, dyscalculia and executive dysfunction, just to name a few.
What symptoms are paired with Dysgraphia?
One of the first signs that a learner is struggling with writing is noticeable in their actions. They might refuse to write their name on a worksheet, crumple their papers up or even avoid writing tasks by creating excuses (frequent bathroom breaks, anyone?) In essence, learners with dysgraphia have unclear, irregular, or inconsistent handwriting, often with different slants, shapes, a mix of uppercase and lowercase letters, as well as a combination of cursive and print styles. They also tend to write or copy things slowly.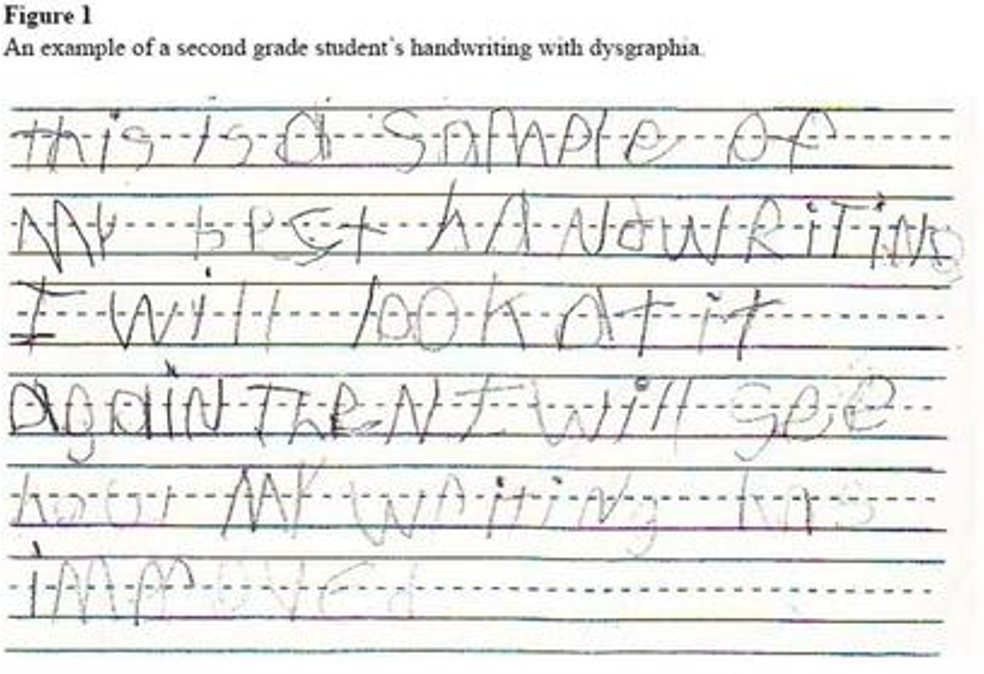 Caregivers or educators may notice symptoms when a child first begins writing assignments in school. Some key signs of dysgraphia to watch for include:
Cramped or improper grip, which may lead to a sore hand/fingers
Difficulty spacing things out on paper or within margins (poor spatial planning)
Varying shades of writing (i.e. darker letters or small tears in their paper due to tight grips/force when writing)
Frequent erasing and/or scratching out
Difficulty organizing their written work
Inconsistency in letter and word formation and spacing
Poor spelling, including unfinished words or missing words or letters
Unusual wrist, body, or paper position while writing
What methods are used to treat Dysgraphia?
"Writing is a skill, not a talent, and this difference is very important because a skill can be improved by practice."

Robert Stacy McCain, American Journalist
Oftentimes, a combination of personalized Occupational Therapy and Educational Therapy strategies are needed for learners to strengthen the underlying cognitive and motor skills that correlate closely to writing with independence. Occupational Therapists, for example, can address the fine and gross motor skills that are responsible for serving as a foundation for formation, spacing and endurance, while Educational Therapists can provide systematic support to the organization, planning, thought process and the like that goes into fluent written expression. In all honesty, writing and the layers of complexity that it involves may never be easy for dysgraphic learners, but, with the guidance and help of certain specialists, learners can apply differentiated techniques that work best for them so that they are not limited by their challenges.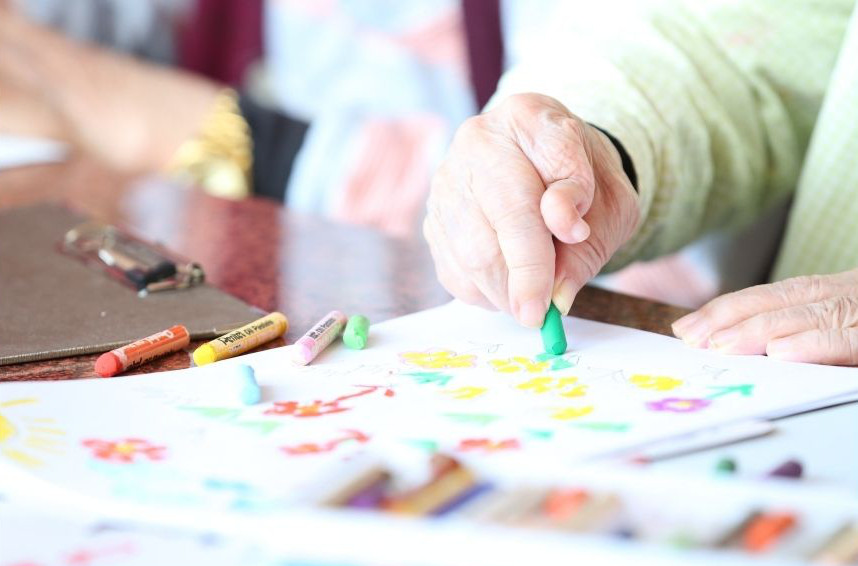 Understood has created a fantastic list of methods one can use in order to develop dysgraphic learners' writing skills as well in their blog, 8 Expert Tips on Helping Your Child with Dysgraphia. Assistive technology is also one of the most widely accepted accommodations for learners who struggle with the symptoms of dysgraphia. Potential solutions include, but are not limited to:
Utilize pencil grips and hand strengthening toys (such as stress balls) to encourage a healthy, proper grip.
Provide extra time to take notes and copy material.
Give the learner access to peer or teacher notes to remove the variable of notetaking altogether.
Allow the learner to use an audio recorder or a laptop in class.
Provide paper with larger spaced, different-colored or raised lines to help form letters in the right space.
Allow the use of graph paper (or lined paper to be used sideways) to help line up math problems.
Encourage learners to type and utilize keyboarding when possible/appropriate.
It is better to catch writing challenges early in order to alleviate unnecessary struggles. If you notice your learner struggling with any of the aspects within the writing process, please do not hesitate to reach out to your support ecosystem (educators, Learnfully Specialists, OTs, other caregivers, etc.) because they very well could qualify for a dysgraphia diagnosis or at least get access to techniques that will make their writing lives easier. Silencing one's voice by not allowing them to communicate in written form can be detrimental to their self-esteem and their ability to express themselves in general. So, please join our mission to empower neurodiversity and seek support if your learner is facing written expression hardships.