A Caregiver's Guide to Social Emotional Learning
June 29, 2021 @ 3:00 pm

-

4:00 pm

PDT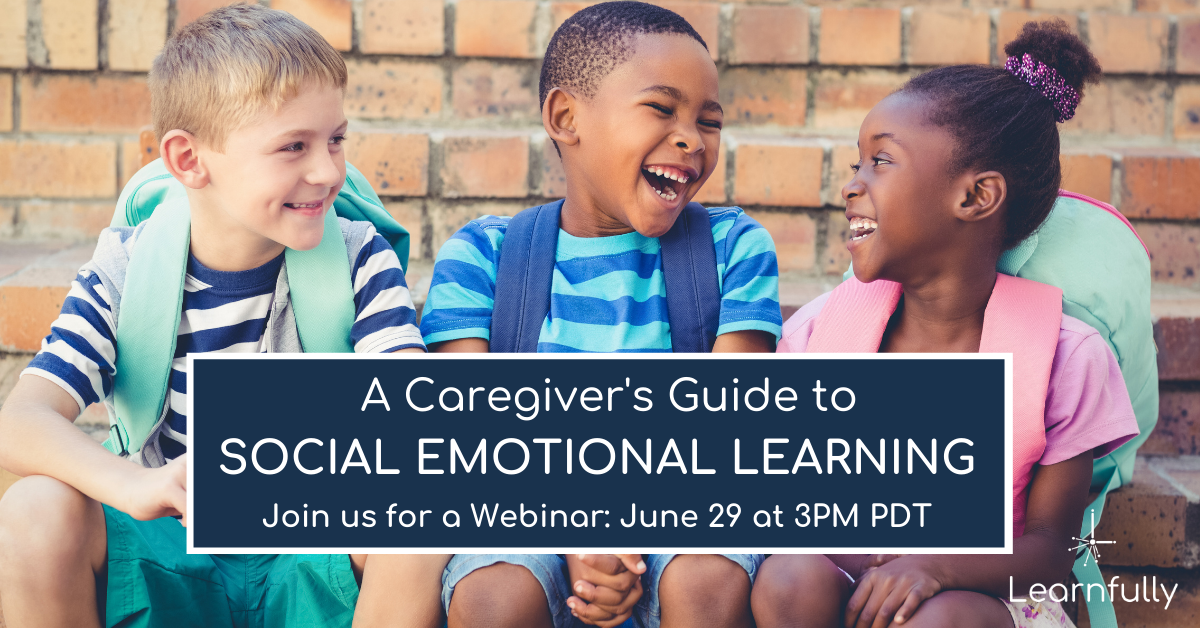 Social emotional skills are vital to success both inside and outside the classroom and it is more important now than ever.
Social and emotional learning is the process of developing the interpersonal skills, self-awareness, and self-control that are essential for success both inside and outside the classroom. In the classroom, these skills are necessary to help students manage their emotions, work with others, and set goals. Emotional and behavior difficulties and a lack of academic engagement can often be attributed to a deficit in SEL. There is much research to support that these foundational skills are as important (if not more important) than academic skills and especially essential to successfully transitioning into new grades and going back into the classroom after an arduous period of remote/hybrid learning.
While more and more schools are incorporating SEL programs into classroom curriculum, many caregivers are unfamiliar with SEL terminology, benefits and strategies for strengthening these vital skills. In this webinar, we will provide an overview of SEL, provide research-based statistics on the benefits of SEL, and provide strategies and recommendations for strengthening SEL at home.
This will be a 30-minute discussion followed by an opportunity for attendees to directly interact with the speakers through a live Q&A session.
About the Speakers:
Dr. Sheila Murphy is the founder of Alma Bonita Animal Rescue and an educational consultant focused on equity, diversity, social emotional learning and inclusion. Sheila went into education specifically to advocate and address gaps in the system that failed her own three sons. With a Doctorate Degree in Educational Leadership, a Master's Degree in Education, a Master's Degree in Supervision and Administration and as a Certified Life Coach, Sheila has focused her life's work on giving to those who are most vulnerable in this world.
This webinar will be hosted by Jess Corinne, the Head of Educational Services for Learnfully. Jess Corinne has dedicated her life to providing learning support to families using multisensory, evidence-based curriculum. She has 15+ years of neurodiversity experience. At Learnfully, she oversees the administration of academic assessments in order to create differentiated instructional plans for children with or without diagnoses.
Missed the webinar? Don't worry, you can watch the recording of this webinar on our YouTube channel!